ENERGY FOR THE FUTURE

INFORMATION ABOUT THE PROJECT ENERGY FOR THE FUTURE CARRIED OUT AT THE INSTITUTE OF POLITICAL SCIENCE OF THE FACULTY OF SOCIAL SCIENCES OF THE UNIVERSITY OF GDAŃSK IN THE YEARS 2017-2020
On 31 August 2020 in the Institute of Political Science the implementation of the international project entitled EUnergy was completed.
The project team consisted of four scientists: project coordinator Sylwia Mrozowska, habilitated doctor, professor of the UG, the leader of the module Communicating about the environment - Barbara Kijewska, Ph.D., the leader of the module Local dimension of the EU's climate and energy policy - Beata Słobodzian, Ph.D. and Katarzyna Korolczuk-Kamińska, Ph.D.
The project focused on two goals specific to the Jean Monnet Modules.
Last modified by: Grzegorz Konik
Created by: Grzegorz Konik
Last modified:
2020, December 7 - 11:42am
Post date:
2020, December 7 - 11:37am
INDOPED - Modernizing Indonesian Higher Education with Tested European Pedagogical Practices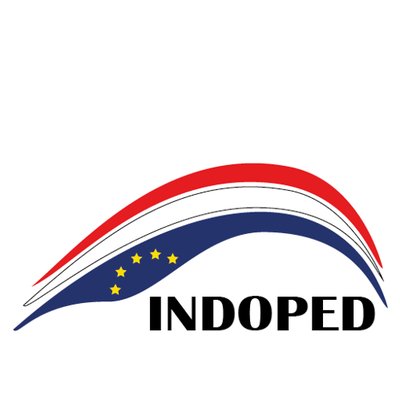 INDOPED - Modernizing Indonesian Higher Education with Tested European Pedagogical Practices
The goal of the project is to raise the teaching capacity of Indonesian University professors. European partners offer some best practices and methods and act as model mentors and facilitators of learning, rather than lecturing in the traditional meaning. Active University-enterprise cooperation, which gives students more possibilities to enhance their competencies in real working life situations, should help towards more efficient as well as cost-effective higher education. During the INDOPED project partners shall test and adjust European active learning practices and embed the most valuable ones into the structures of Indonesian partner universities.
The UG Faculty of Social Sciences INDOPED project team: Anna Kalinowska-Zeleznik, PhD (Manager – a.zeleznik@ug.edu.pl) Adam Jagiello-Rusilowski, PhD (Head Researcher – arusil@ug.edu.pl ), Joanna Mytnik, PhD/dr hab. UG prof. (Head Instructor in Course Gamification), Marta Witkowska, PhD (Head Evaluator) is responsible for project evaluation and gamification of the pilot courses in Indonesia.
More about the INDOPED consortium partners and activities at
Last modified by: Grzegorz Konik
Created by: Grzegorz Konik
Last modified:
2018, November 16 - 11:44am
Post date:
2018, November 16 - 11:42am
Project by Dr hab. Agnieszka Nowak-Łojewska, associate professor, entitled "Teaching for Holistic, Relational and Inclusive Early Childhood Education" (THRIECE) receives funding as part of the Erasmus + Key Action 2 Programme


The project will incorporate three universities ─ the Marino Institute of Education (Ireland), the University of Gdańsk and the Universidade do Porto (Portugal) as well as six educational establishments for children under the age of eight (kindergarten and early education level).
The project aims to demonstrate the influence of good quality early education on, and its links to, a number of future positive social, emotional, behavioural, educational and even physical results. Such an approach may guarantee significant change in education systems and influence children in the future.
This research and development project is based on three theoretical pillars ─ the holistic, inclusive and relational approach:
Holistic education: the most modern approach to the way in which children learn. It is based on research into the brain which points to the correlations between various fields of development and the significance of allowing children to draw on their talents, emotions, experiences, cultures, languages and interests. In the project, the conceptual approach will be translated to pedagogy through employing constructivist methodology in early education.
Inclusive education: the existing scientific research points to cultural bias as an integral part of the standard approach to the understanding of young children's achievements. The project will highlight and provide support for the practice of integration in which diversity is encouraged, as opposed to methods of exclusion which may lead to such reproductive social behaviours as, for example, finishing education prematurely. In addition, the potential of learning through play will be stressed.
Relational education: scientific research available points to the significance of the relationship between children and teachers and stresses the increased role of positive interactions and relations in the assessment of the quality of early education when compared with results of standardised tests. Such an approach will help teachers understand that focusing on relations rather than test results is not only possible but even advisable, yielding positive educational results while defining a practical approach to building and managing such relations.
PARTNERSHIP
Ireland:
MIE (Coordinator)
Trinity College Dublin
Carlow Educate Together
An Cosán
Play Together Childcare Carlow
Portugal:
UPORTO
Agrupamento de Escolas Soares do Reis
Agrupamento de Escolas Alexandre Herculano
Poland:
University of Gdansk
Zespół Szkolno-Przedszkolny nr 3 w Gdyni
Przedszkole Niepubliczne Żyrafa
The project will be implemented between 1 December 2017 and 31 January 2020.
The University of Gdańsk budget is 36,844 EUR.
Last modified by: Grzegorz Konik
Created by: Grzegorz Konik
Last modified:
2018, November 16 - 11:03am
Post date:
2018, November 16 - 11:02am